---
CASE STUDY | CBMC Leadership Institute
---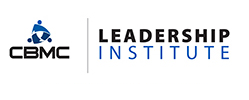 Client profile
Since 1930, CBMC has helped business leaders in the marketplace and around the world integrate their faith and work. In 2014, the CBMC Leadership Institute was established to expand its offerings to senior business leaders and provide a confidential peer-to-peer environment where faith and leadership intersect. This whole-life leadership approach — encompassing the multiple roles and responsibilities leaders maintain with their business, family and greater community — is key to CBMC Leadership Institute's ability to fulfill its distinctive mission:
To reach a business leader right where he is and help him become the leader God designed him to be while building a business of excellence that glorifies God.
---
The Challenge:
The CBMC Leadership Institute was introduced in 2014 to expand its already existing Business forums ministry started in 1986. To attract larger company executives, it introduced its Executive Roundtables (a premium peer advisory groups) to serve the special needs of senior business leaders (presidents, CEOs and business leaders). An unforeseen change of CBMC's senior management team caused the organization to push the "pause" button on any rapid expansion to focus its attention on the existing 600 members.
Says CBMC Leadership Institute Director Kent Kusel, "The challenge before us was to revisit how to more effectively position and brand the overall efforts of the Leadership Institute which we knew required patience, wisdom and assistance from a seasoned consultant to execute the marketing and branding of our collection of offerings. After careful due diligence, we selected Tandon Institute, to give us a fresh perspective."
---
The Strategy:
Because CBMC is a highly-relational organization, the most effective marketing needed be relational. Therefore, the greatest potential outcomes rested in marketing that focused on people and partnerships and then used advertising sparingly in regions where these relationships could be leveraged.
A new financial model was created to be both fair and affordable for members, while incentivizing Leadership Institute Chairs and Facilitators to build new God-glorifying teams.
A concentrated regional relational effort offered the cost-effectiveness of recruiting leaders already familiar with the CBMC brand versus those who have never heard of the organization.
To successfully execute the Executive Roundtable and Acceleration team roll-out, Atul Tandon referred CBMC Leadership Institute to multiple agencies whose proposal Tandon and his team reviewed. Tandon then helped select and then assisted CBMC to manage a marketing agency relationship so the organization could achieve them in-year learning goals.
---
The Results:
"Our initial results have given us a solid blueprint to build upon and strong prospects for rapid growth," says Kusel.
An efficient, effective test marketing program, crafted by the Tandon Institute team, will allow us to handpick several select markets and "test-drive" leader-chairs and see how they work. This bite-size approach is has proved to be a smart, cost-effective way to see, study and confirm the best strategy fit for large and small markets.
The TI team assembled a marketing roadmap that's enabled Chairs & Facilitators to quickly attract members.
Everything Tandon Institute has recommended will help us solidify our brand and set up the promise long-term appeal to thousands of current and future peer advisory group participants. In their minds, there's no confusion that we are a great choice where senior business leaders can get connected.

"Desired results like these will help us are accelerate CBMC's two-fold mission of evangelism and discipleship, calling senior executives to respond to the Great Commission and be part of whole life leadership to ultimately become the men God designed them to be."

The Tandon Institute team brought thoroughness, attention to detail and a complete commitment to fully understand our goals. Atul Tandon and his seasoned team, of Shari Van Cleave and Steve Brock, modeled a depth of relationship we, as Christian leaders, look up to and seek to live out every day." "



Kent Kusel, Director
CBMC Leadership Institute