---
CASE STUDY | Mission Increase Foundation
---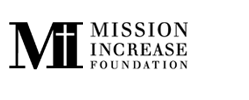 Client profile
Founded in 1999, Mission Increase Foundation (MIF) is a Christian non-profit organization that empowers givers to use their God-given resources to strengthen their communities by helping ministries achieve financial stability and sustainable growth for Kingdom impact.
MIF lives out its core values of Stewardship, Leverage and Urgency by offering:
Teaching, coaching and consulting in a biblical approach to fundraising. Through workshops, topical coaching and in-depth consulting, ministry leaders learn skills in major gifts, fundraising planning, donor acquisition and more, all at no cost to the ministry.
Matching cash grants that help organizations develop new fundraising skills and build up underdeveloped income streams to generate sustainable long-term funding for the ministry.
---
The Challenge: "Wisdom beyond our grasp"
By 2010, after steady expansion nationwide, MIF was at a crossroads. Says President Dan Davis, "While we oversaw six organization-based offices, we lacked consistency in our funding models and services. We were trying to be all things to all people, offering too many flavors of what we know and do best. As a result, our expansion slowed.

We began to see that training and granting were most effective when local funding and local decision-making were present. We needed a model that captured the power of local leadership, funding and accountability. To achieve this, we would have to rethink our own expansion and fundraising strategies.

While we were seeing the local model work, we had too short of a runway to replicate our proven local model in different cities and cultures while continuing to build this new, sustainable model in such a short period of time. We needed fresh insight and a new perspective from someone with the capacity and track record to help us create all of this very quickly.
---
The Strategy: "New accountability brought to life"
Tandon Institute created a highly collaborative and empowering model that led to increased stakeholder involvement and transformation in existing MIF chapter communities as well as expansion into new communities. This was achieved through a clear, logical process that leveraged:

Fresh, open conversation. Insightful questions and perceptive listening fed a flourishing dialogue that pinpointed and prioritized the real issues, challenges and opportunities that needed to be addressed.
"Tandon Institute listened and then reflected back, what we were saying and needing to say to our stakeholders in a way that helped us refine our message." Davis remembers.
Powerful, new language. "Accountability has always been MIF's 'secret sauce," says Davis. "Atul grabbed hold of this inherent strength and helped us create a powerful, new language that united our vision and brought to life a shared accountability among our three key stakeholder groups—donors, ministry leaders, and the communities they serve, together. This accountability and transparency is one way we live out our commitment to stewardship".
As a result of the "accountable for, participate in, influence" framework, we've been able to reaffirm our core purpose, reestablish the boundaries for the services we provide, and then review every expansion opportunity using that framework as filter to bring further clarity for ourselves and potential stakeholders.
Accelerated effectiveness. A strategic core of enterprise acceleration, resource development and public engagement equipped and empowered each local office to directly involve its stakeholders more effectively in less time and with new sustainability. "By 'singing from the same songbook,' all stakeholders knew what they're accountable for, which then freed them to effectively tailor their efforts to their own community without diluting the MIF brand. MIF could then meet the local funder's desire for added flexibility, without having to sacrifice our core programs by "being all things to all people."
---
The Results: "Reaping the good yield"
The work of Tandon Institute has been instrumental in MIF's expansion of three new chapter-offices in Tampa, Indianapolis and Nashville, as well as the re-launch of the Colorado Office in Littleton. As a result, more than 200 participating ministries now have access to MIF's training and granting.

Affirming our "Yes" while knowing how to say "No." "The certainty of knowing what we do very, very well, "exclaims Davis, "frees us to decline opportunities that might needlessly distract us from our unique calling to steward financial generosity and thus increase God's kingdom impact through a increasing number of outstanding, partnering ministries by helping them build their fundraising capacity."

Replicated success. Tandon Institute enabled MIF to clarify the roles of the local area director and local advisory boards, one of many benefits of equipping new chapter-offices recruit more efficiently and effectively. New, consistent polices and procedures have helped ensure the seamless continuity and clarity of MIF's mission, vision and values in varied communities and cultures.
Lasting integrity and trust. "Because of Tandon Institute more of our partnering ministries are meeting (and in some cases exceeding) their goals more often," says Davis. "And we love being able to go to our givers and demonstrate these specific results of their giving. We can say, 'your gifts were leveraged to accomplish this. Together, we reap the good yield!"
The work of Mission Increase Foundation is too big and too important to seek to achieve on our own. Tandon Institute offered a perceptive, outside voice that was not only incredibly illuminating, but also essential for solutions we never could have reached in such a short amount of time.


Dan Davis, President
Mission Increase Foundation