---
CASE STUDY | Medical Teams International
---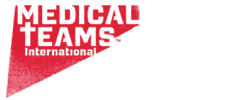 Client profile
Medical Teams International (MTI) is a Christian global health organization, helping people affected by disaster, conflict and poverty. They deliver medical and dental care, humanitarian aid, and holistic development programs to all people in need, regardless of religion, nationality, sex, or race. In fiscal year 2012, they raised $154 million to provide care for millions of people in 70 countries.
---
Business situation
In late 2012, MTI was experiencing a CEO transition, and the Board of Directors wanted to expand the reach and impact of the organization. The desire was to reach 5.5 million people over the next 7 years. MTI leadership had to develop a plan of how to achieve this new target but lacked the capacity and expertise needed. Their fundraising team also lacked adequate data and good metrics for measuring results. MTI leadership engaged Tandon Institute (TI)'s strategic services in order to help MTI accelerate MTI's performance on: Programmatic Impact, Infrastructure build-up, Resource Development, Donor & Volunteer Engagement.
---
Solutions/Methodology
TI utilized its Widen the Jaws™ methodology (WTJ), which enables social sector organizations to grow revenues, build scalable funding engines, and engage donors as stakeholders in their missions. It reduces complexity by utilizing an evaluation lens to identify areas of focus for growth, and then develops a multi-year strategic approach to help the organization get from its "current state" to its "desired end state." This methodology is built around the TI's 8-S Fundraising Model, which helps build a long-term sustainable and scalable resource development engine.
---
Outcomes
A comprehensive review and recommendations were put together and presented to MTI's board on February 2, 2013. The board of directors gave their approval for the 7 year investment plan. MTI is now in the process of mapping out the components of the plan to take it forward to implementation.
I am very hesitant to bring in consultants, but I was extremely pleased with TI. We got the approval from our board due to the great work done by the TI team. Tandon Institute brought the expertise – years of experience around the mid/major donor industry, data analysis, and efficiency needed to develop solid recommendations to take to the board. TI supplemented our team in a time when we did not have the capacity. If you're a non-profit running lean, having TI come alongside to help was key as many of us non-profits don't have the time/ opportunity to think strategically.

Linda Ranz, Vice President of Development
Medical Teams International