Tandon Institute Services Accelerating Solutions
All of the work we do for our client organizations utilize our three main strategies of enterprise acceleration, resource development, and public engagement. Our tailored approach is focused on client strategy, solutions, and staffing.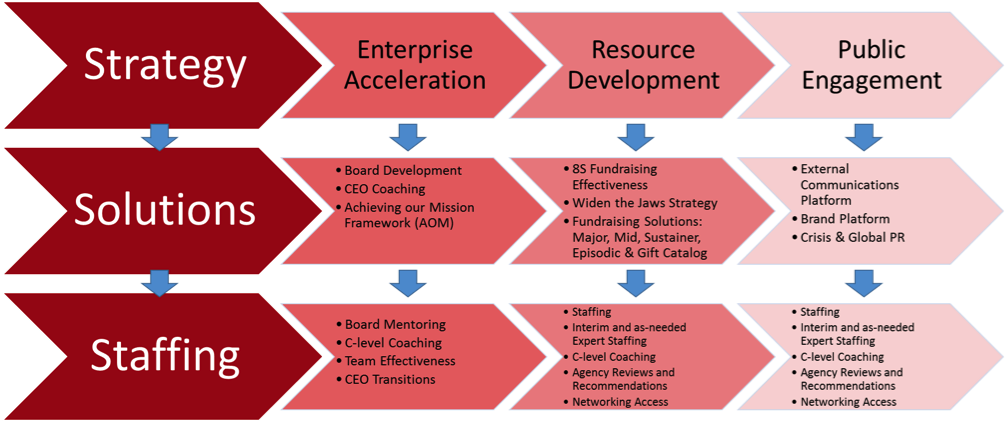 ---
Look at case studies that demonstrate how our work enables our clients to achieve successful outcomes.
---
See case study for Mission Increase Foundation